December 6, 2014 – The writ from the by-election in the constituency of Lloydminster has been returned to the Chief Electoral Officer of Saskatchewan, marking the formal completion of the by-election.
"More than 100 election workers across the constituency of Lloydminster worked incredibly hard to complete a successful electoral event, from the time the writ was dropped and even after By-Election Day," says Dr. Michael Boda, Saskatchewan's Chief Electoral Officer and head of Elections Saskatchewan, the provincial election management body. "I am genuinely grateful for the efforts of citizens who came forward to support this important democratic process in our province."
The writ officially establishes that an election will be held in a constituency following the resignation of a Member of the Legislative Assembly. An election is called when Saskatchewan's Chief Electoral Officer issues a writ upon an order from the Lieutenant Governor in Council and is typically signed by the Lieutenant Governor of Saskatchewan, Her Honour Vaughn Solomon Schofield. This is commonly known in democratic societies around the world as "dropping the writ."
Upon receipt, this document is signed by the returning officer for the constituency and securely kept in the returning office from the time the writ is dropped until the final election result. After the final vote count, the returning officer declares the candidate with the most votes officially elected and returns the writ to the Chief Electoral Officer.
In a general election, a writ of election is issued for every constituency in the province.
Below is the signing of the writ, by the returning officer, for the by-election in the constituency of Lloydminster.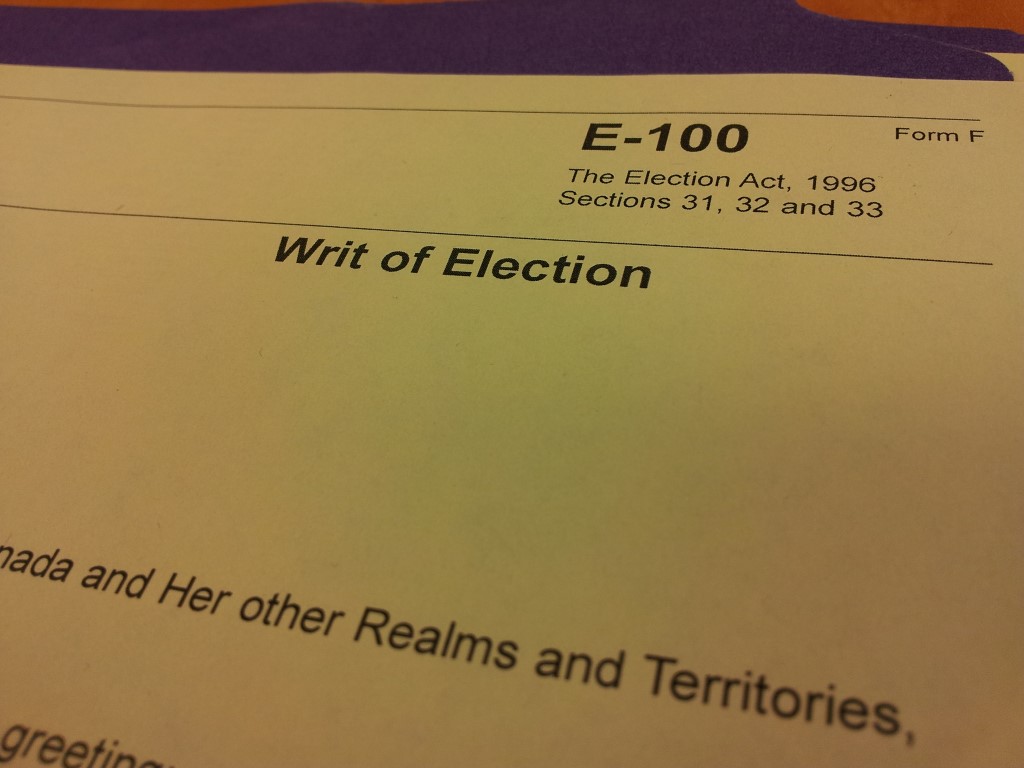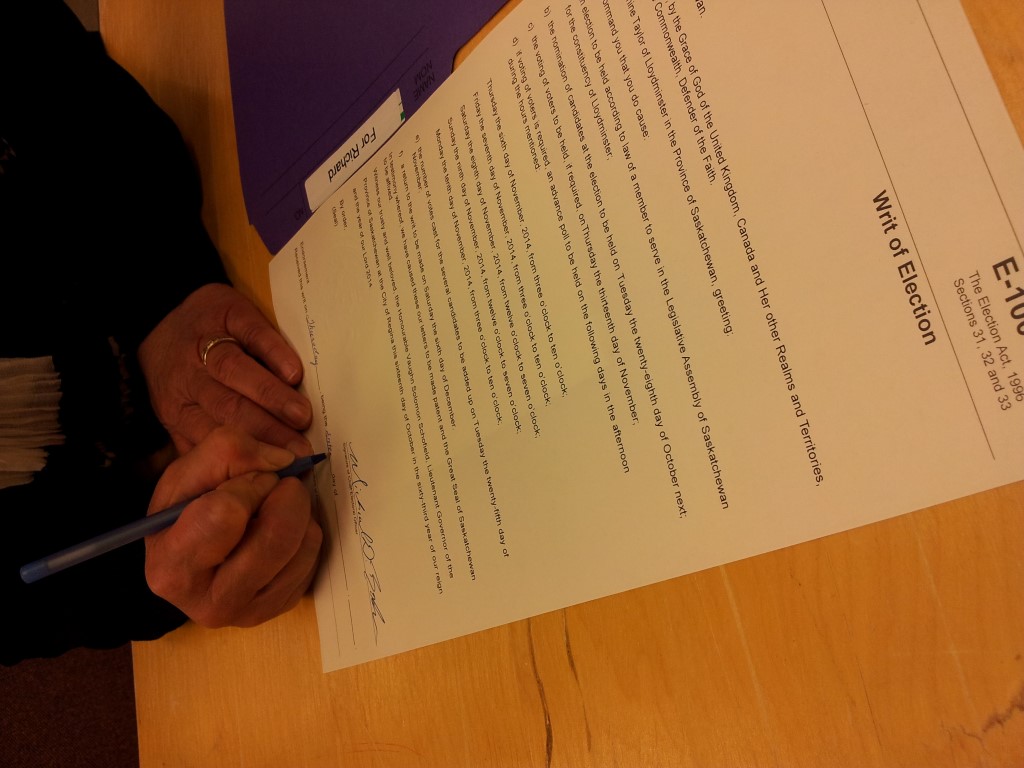 More information on the by-election and the official results can be found at elections.sk.ca/lloydminsterbyelection.
Elections Saskatchewan is the province's independent, impartial, professional election management body. Given a mandate from the Saskatchewan Legislative Assembly, it organizes, manages and oversees provincial electoral events.
[30]
For more information contact:
Tim Kydd
Senior Director, Outreach & Policy
Elections Saskatchewan
306.537.9211
[email protected]