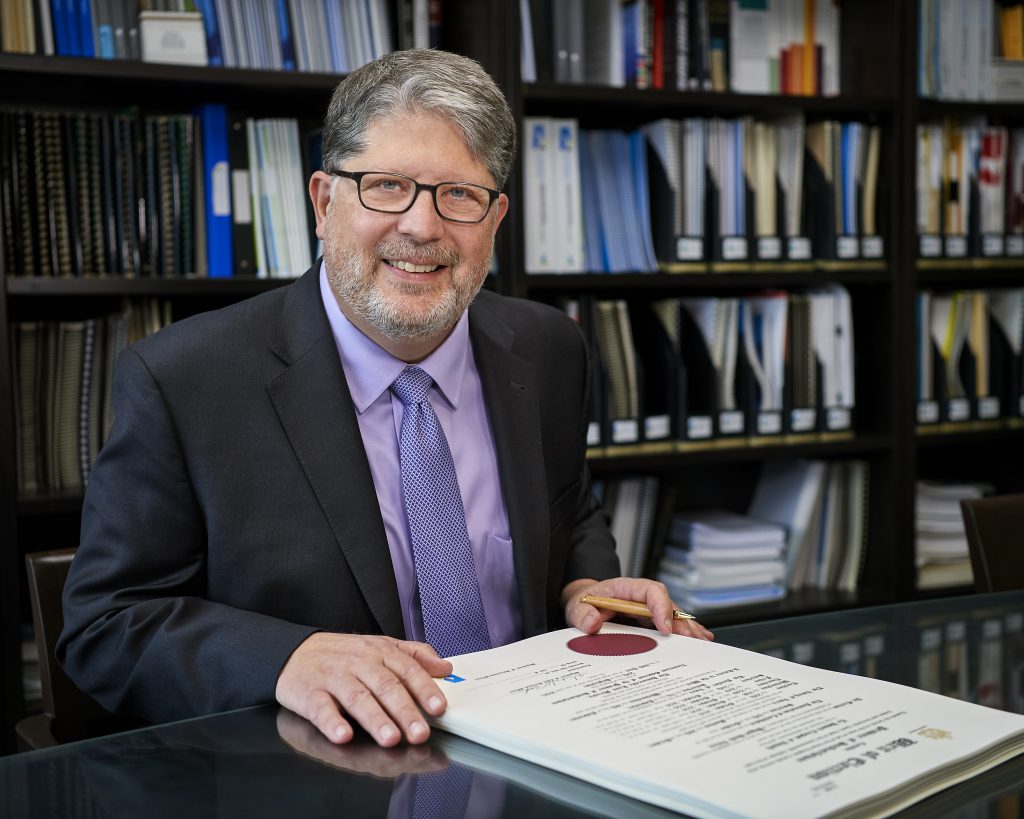 On November 4, 2021, the Saskatchewan Legislative Assembly passed a unanimous motion that Dr. Michael Boda be appointed to a second term as Chief Electoral Officer. He was appointed unanimously to a first term on May 7, 2012 and, since then, has conducted two general elections, six by-elections, and has introduced the province's new permanent register of voters.
Over the course of three decades, Dr. Boda has offered advice to national and international institutions on issues relating to election administration, law, and assessment in the public, not-for-profit, and academic sectors. His focus has been on leading organizations toward providing effective governance and better electoral events that reinforce democracy locally, nationally, and around the globe.
He has served on the senior staff of the International Foundation for Electoral Systems (IFES), a Washington, D.C.-based international non-governmental organization dedicated to facilitating improved election administration worldwide and has been a visiting research fellow at the Brookings Institution and the National Endowment for Democracy.
Before returning to Saskatchewan in 2012, Dr. Boda provided advisory services internationally on electoral issues, working in several countries, including Jordan, Pakistan, Ghana, Scotland and the United States, with institutions such as the United Nations Development Programme (UNDP), the Organization for Security and Cooperation in Europe (OSCE), the Inter-Parliamentary Union (IPU), and the Carter Center.
He holds doctorates from Oxford (Law) and Johns Hopkins (Political Science) universities, has been an Adjunct Professor at Johns Hopkins University, and serves as a Policy Fellow at the Johnson-Shoyama Graduate School of Public Policy at the University of Regina and University of Saskatchewan.